We are looking forward to our First Parent Academy, Thursday, January 21st 6:00-7:30pm. Please join us to learn about building good reading habits at home, more about Clever, and win some great prizes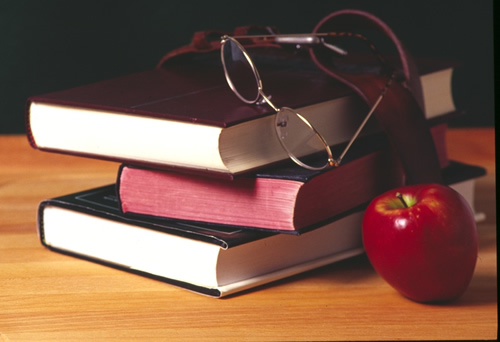 NCNW-Rahway remains committed to our community and we are pleased to share that the Village Tutoring program will resume on January 19th.
Here is the sign-up link for the Parent/Student form for the upcoming session which is slated to run from January 19th to February 26th. Please share as much as possible, with the GC school population and encourage participation.
We are starting Session 2 with 3 tutors, scheduled for Monday, Tuesday, and Wednesday 4-5 pm. This timing seemed to work best based on attendance at our pilot session held in the Fall. The program will now be open and available to students from other schools as well.
Please contact me with any questions or concerns and have a great week!
Ebony Parham
President, NCNW-Rahway
Here are the dates for the Virtual Parent Academies for 2021.
On behalf of Mr. Giambrone, Mrs. Hall, and the entire Grover Cleveland family, we would like to wish you all a wonderful holiday season and a healthy, happy new year. We hope that you enjoy our video:
Virtual PTA Meeting
December 17, 2020
6:30 PM
Click on the link below to join
https://meet.google.com/hhs-tjjn-hnd

Food Distribution Event
The following students have achieved Academic Excellence at Grover Cleveland School for the 1st Marking Period.
Alvarado, Nathaly Nicolle 95
Bahie, William Kohi 95
Beaumont-Torres, Ellis 93
Chikezie, Uchechi Alice 94
Davis, Jade Elizabeth 95
Dayro, Kyle Joseph 96
Fuentes, Ruby N 96
Louis, Jayden Rodney 93
Manley, Jacob Dimitris 94
McCaa, Aleisha Nicole 93
Pierre, Sheena Nichole 92
Powell, Sasha Kai 95
Scott, Bryce Rasheed 93
Shirdel, Seth Ronnie 92
Villafania, James Marco Cacao 97
Walton, Chanaylah Serinity 95
Wheatley, Kevin DeanAnthony 94
Congratulations to All!!!
Click on the link below to see Rahwayś Own Rising Star Presentation
We would like to introduce you to Rahwayś NEWEST Lending Library Boxes!
How it works: Take a book, leave a book. Itś that simple!
Dear Parents and Guardians,
The ability to effectively communicate to our Grover Cleveland families is of utmost importance, especially during these unsettling times. The
NJDOE
has not suspended the NJ Drill Law N.J.S 18A:41-1 during this
Covid
19 pandemic. Our school is still conducting emergency drills.
Grover Cleveland School will soon be conducting a
Notification Drill
in an effort to identify the capability of the school to effectively communicate emergency messaging as well as up-to-date general information regarding our school activities. To that end, we are asking all

GCS

families to please verify that your cell and home numbers, as well as your email addresses are correct in your Power School Parent Portal. If they have changed, please update them immediately in your Parent Portal.
This is very important for the ongoing safety of our students and their families! If you are aware of any family that is not receiving communication from our school, please have them notify the main office at
732-396-1040 or 732-396-1213.
If you have difficulties updating your contact information, please contact the main office at 732-396-1040 or 732-396-1213 for assistance.
Thank you for your continued cooperation and support!
--

Al
Giambrone
Principal
Grover Cleveland School
Click on the link below to join the PTA
Click on the link below to answer the questions on the form
NCNW Rahway Section will be providing help to our community's youth during these trying times in the form of homework and study help. The tutoring sessions are scheduled to be for about 1 hour a week and would be attended by small groups (3 -4) of Rahway Elementary, Middle School, and High School students. At this time, our pilot program anticipates covering the first marking period from October 19, 2020, to November 23, 2020.
The subject matters to be covered are English/Language Arts and Math. Most of the sessions will take place virtually. Tutors will be patient, supportive as they guide the student and try to make learning fun. A reliable computer or mobile device that can handle the audio and visual aspects of an online Zoom meeting environment is a must.
So, if you are interested in making use of this service for at least 1-hour a week, kindly complete this form in its entirety and we will be sure to contact you.
Should you have any questions, do not hesitate to contact us at
ncnw.rahway@gmail.com
Regards,
NCNW-Rahway Education Committee
Grover Cleveland
Mr. A. Giambrone - Principal Mrs. K Hall - Vice Principal
School will begin on Tuesday, September 8, 2020
All Students (K-6) are expected to be on the computer (Chromebook) everyday by 9 am.

Attendance will be taken

everyday

- If your child is not logged on by 9 am, they will be marked absent for the day.

Please refer to Class Dojo for your child's daily schedules and messages from the teacher.

Students will receive a grade in

ALL

subjects, including Gym, Art, and Music.

If you experience any computer difficulties, contact Mrs. McMillen at 732-396-1000 extension 4211 or dmcmillen@rahway.net.

The main office will be open everyday during school hours. For any questions that you may have, call 732-396-1040.

Grover Cleveland's First Grade Connection is Strong!
Health Alert Information and Coronavirus Updates can be found on rahway.net.
Parents, Please make sure that you are checking your ClassDojo notifications regularly for important messages from the school and your child's teachers.
Cleveland School Teachers say Hello from Home!
Click on the link below for computer help
Computer Log In Help For Parents
COVID-19 HELPLINE FOR KIDS