Back to School Night
September 23, 2021
6:30 - 7:00 PTA Meeting
Discussion on the Referendum
with a representative from the Architectural Firm
Meet the New Assistant Principal
7:00 - 7:25 First Session
7:30 - 7:55 Second Session
If a parent has more than 2 children please send the teacher an email to set up a date and time to meet.
You will have the option to come into the building or join the teacher virtually.
Please click on the link below for Referendum Information
Dear Cleveland Families,

The purpose of this letter is to inform you that an individual at Cleveland Elementary School has tested positive for COVID-19. The student is self-isolating and the class is currently quarantining. The District is working closely with public health officials in order to assure the health and safety of the students and staff. The nurse is in constant contact with the Board of Health. She has reached out to those individuals who have been identified as being in close contact with this person. In addition to the scheduled cleaning and disinfecting, the areas where the person who tested positive was present has been deep cleaned and disinfected.

We recognize that many of you would like more detailed information about the case. The information we are providing you here has been composed in consultation with and vetted by the Department of Health, and we are not in a position to comment further. We are hopeful that the mitigation measures we have in place, such as universal masking, screening procedures, social distancing, enhanced cleaning procedures, and other precautions, will have their intended effect and minimize the risk of transmission in the school environment.

We encourage everyone to continue following the Centers for Disease Control & Prevention promoted safeguards, such as:

● Staying home when you are sick;

● Washing hands often for at least 20 seconds;

● Covering coughs and sneezes and properly disposing of tissues;

● Limiting close contact with people who are sick;

● Practicing social distancing (staying at least 6 feet apart);

● Wearing a face covering while in school; and

● Continuing to monitor your health for symptoms.

As always, we appreciate your support and cooperation. Moving forward, you can assist us by remaining vigilant but sensible in your approach to dealing with this health concern. We will continue to keep you informed to the greatest extent possible. Thank you for your ongoing patience and flexibility as we continue to make our way through this unique school year.
Just a friendly reminder to all parents. Cleveland school opens at 8:00 am for breakfast daily. If students are not eating breakfast they should arrive by 8:26 am. Dismissal from school is at 2:53 pm.

Dear Parents,
Thank you for a successful opening. The students came back ready to work! Please help me keep everyone safe.
When dropping off your children on Montgomery Street it is safer to park legally and walk your child to the drop-off area. Double parking and dropping students off in the middle of the street creates an unsafe condition. Thank you for your cooperation.

First day of school for all students in
Thursday, September 9, 2021
Here is the flyer and link for the updated PTA info.
Please click on this link for information regarding the school opening
If your child is over 11 years of age, then this flyer pertains to you.
Parents and Guardians,
I hope you are enjoying the final days of summer!
I wanted to reach out to you to make your return to school a little easier. As of today, the school will re-open to in-person learning for all students on Wednesday, September 8, 2021.
To help you navigate the first days of school, I will be mailing home welcome letters at the end of the week. The letters will include your child's classroom assignments for the coming year (this information can also be found on your Parent Portal), as well as the arrival and dismissal plans.
For the 2021-22 school year, breakfast and lunch will be provided for those families who are interested. I encourage all parents to monitor their PowerSchool Parent Portal to receive up-to-date information regarding their children's grades and homework assignments during the course of the year.
Pre-K and Kindergarten orientation will be held on Thursday, September 2, 2021, at 12:30 p.m. Additional information will be made available in the next few days.
Finally, we will make every effort to keep everyone safe during this time. Therefore, all students, staff, and visitors MUST wear a mask when in the building and on school grounds. Please remember to complete the daily COVID questionnaire in PowerSchool.
Stay safe and enjoy the remaining days of summer!
Click on the link below to see the School Supply
Lists for the 2021 - 2022 School Year.
School Supply Lists 2021 - 2022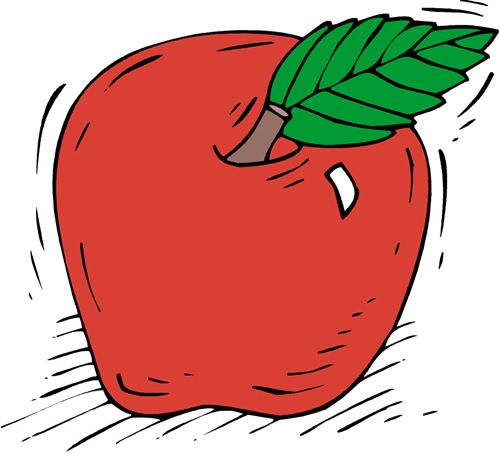 The link for the Moving Up Ceremony if you would like to share with family and friends.

https://www.youtube.com/channel/UC_DlZuGNr_ABSIoN3Nm9bIQ
Dear Parent,
Pandemic EBT (P-EBT) helps families buy groceries when students are learning remotely because of COVID.
Students approved to receive free or reduced-price school meals may qualify for P-EBT. We encourage parents to complete a school meals application at www.rahway.net, if you have not already done so. If your child is already approved, please, check your Powerschool parent portal to make sure your child's address and birthdate are correct.
You may be eligible for this assistance even if your school is providing meals during remote learning. Accepting this aid will not hurt a family's immigration status. The funds will be issued in the coming months and will be provided on a card you can use to buy food at grocery stores and other retail stores. Visit njsnap.gov for the most current information.